 Art and Street Fair
July 18 – 21, 2024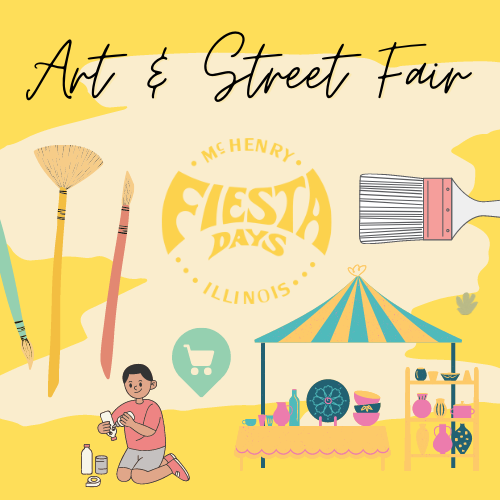 Saturday, July 20 2024
Sponsored by Black Diamond Plumbing and Mechanical
The McHenry Fiesta Days Art and Street Fair includes Arts and Crafts in the Park, artist demonstrations, "Maker's Zone" craft station, downtown store sales and bar/restaurant specials and sidewalk sales at local businesses.
Booth applacations will open soon!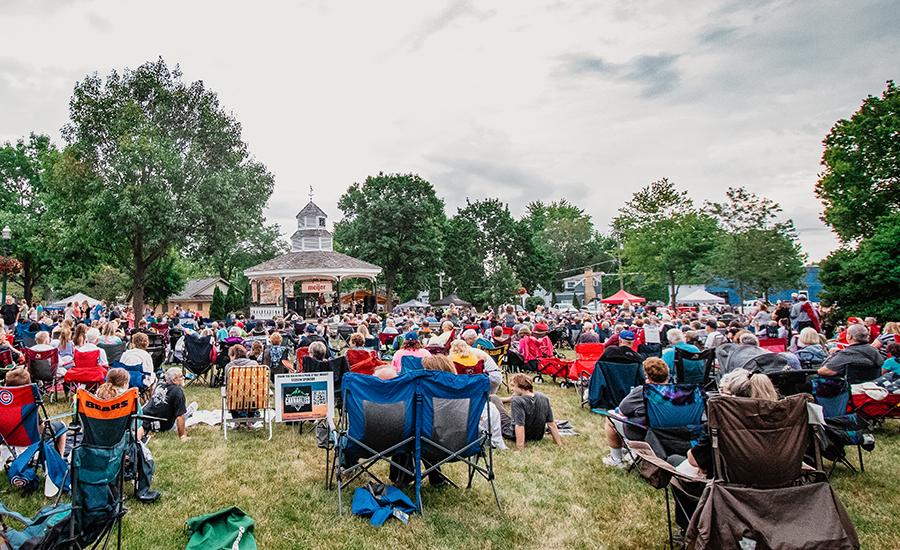 Concert in the Park / Parade Marshal Ceremony
Thursday July 18 2024, 5 pm – 9 pm – Veteran's Memorial Park
Sponsored by Buss Ford Lincoln
Bring your own lawn chair and enjoy a concert in the park. Food and beer vendors will be available. A special recognition ceremony for our 2024 Parade Marshal (TBD) and McHenry Fiesta Days sponsors takes place at 7:00 pm with concert to follow.
Nominations will be open soon!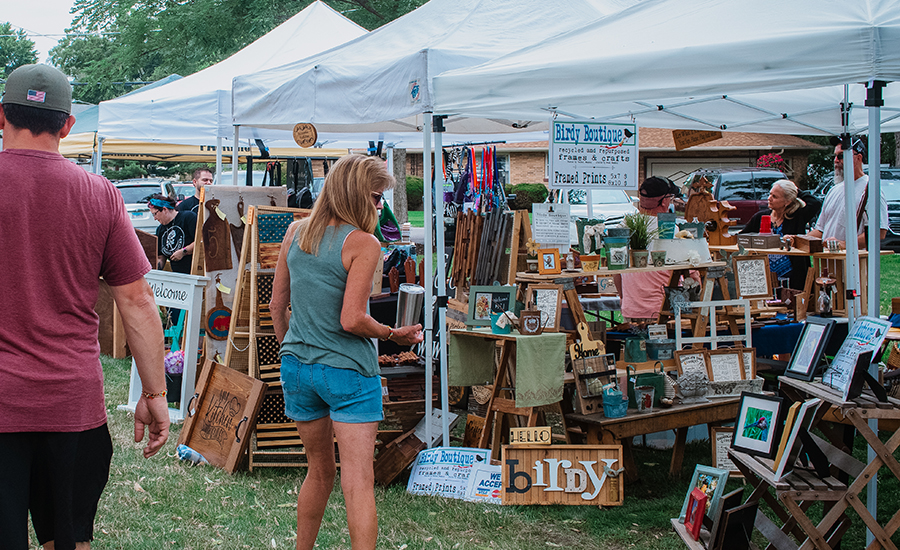 Arts and Crafts in the Park
Saturday July 20 2024, 9 am – 4 pm – Veteran's Memorial Park
Sponsored by Northwestern Medicine
Featuring some of the Midwest's finest hand crafters including florals, potters, photographers, woodworking, handmade jewelry, and more! This years booth spaces
Reach out to be added to our mailing list for 2024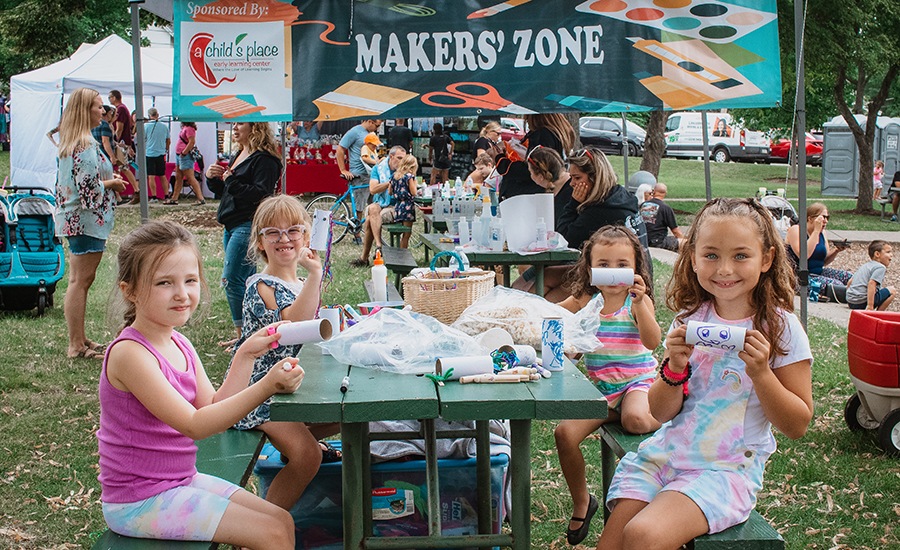 Maker's Zone Craft Stations
Saturday July 20 2024, 10 am – 3 pm – Veteran's Memorial Park
Sponsored by A Child's Place
FREE during Arts and Crafts in the Park. Bring the kids to the park by the playground to create and craft!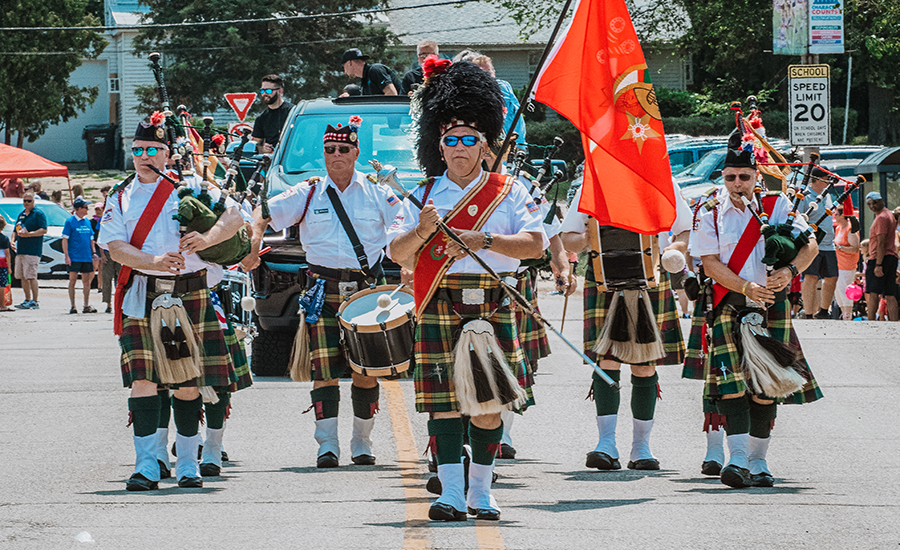 Fiesta Days Parade
Sunday July 21 2024, Parade starts at 1:30 pm
Sponsored by Meijer
Over 2500 people come out each year to see our McHenry Fiesta Days Parade.  Receive a special "candy bag" which will be handed out to little ones on the route to collect their goodies from our parade participants!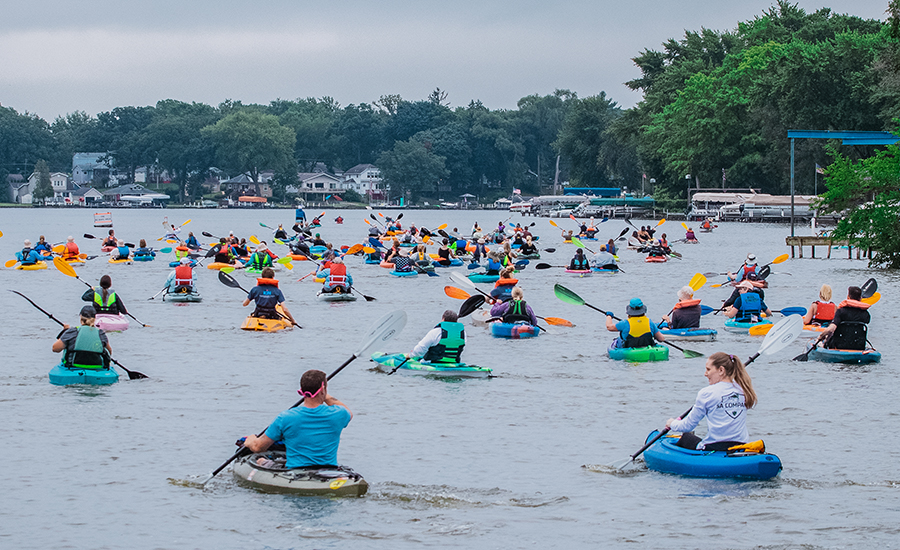 DamYak Challenge
MORE INFO TO COME
Hosted by DamYak Challenge LTD
This 4.8-mile kayak event promotes the beauty of downtown McHenry and the Fox River and raises awareness and funds for Kids In Need McHenry County (KIN).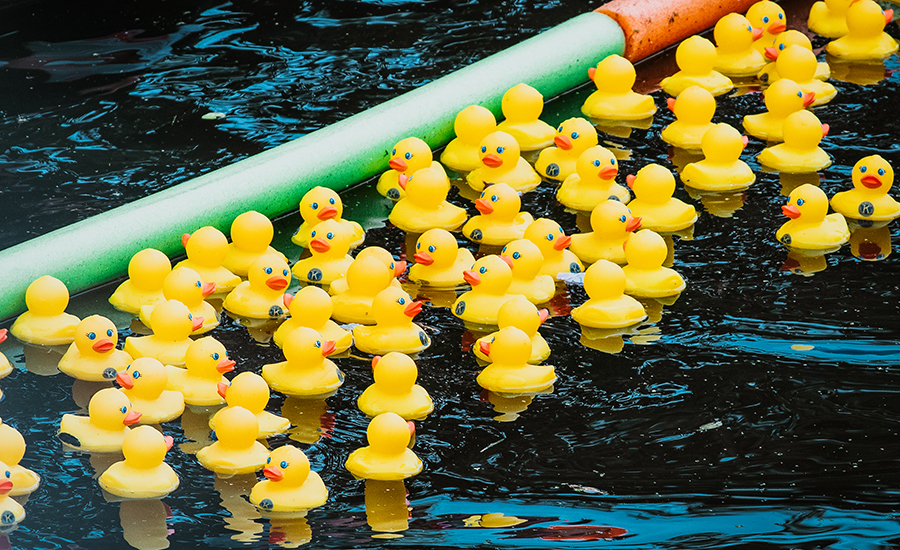 Duck Derby
Saturday July 20 2024, 11 am duck drop – Boone Creek at Green Street
Hosted by McHenry Kiwanis
The Kiwanis Duck Derby is a unique fundraising event! Each duck supports the efforts of McHenry Kiwanis in serving youth in the McHenry area. Adopt a duck and watch it float down Boone Creek at the Green Street Bridge along the Downtown Riverwalk. Only 1000 ducks are given out at this event.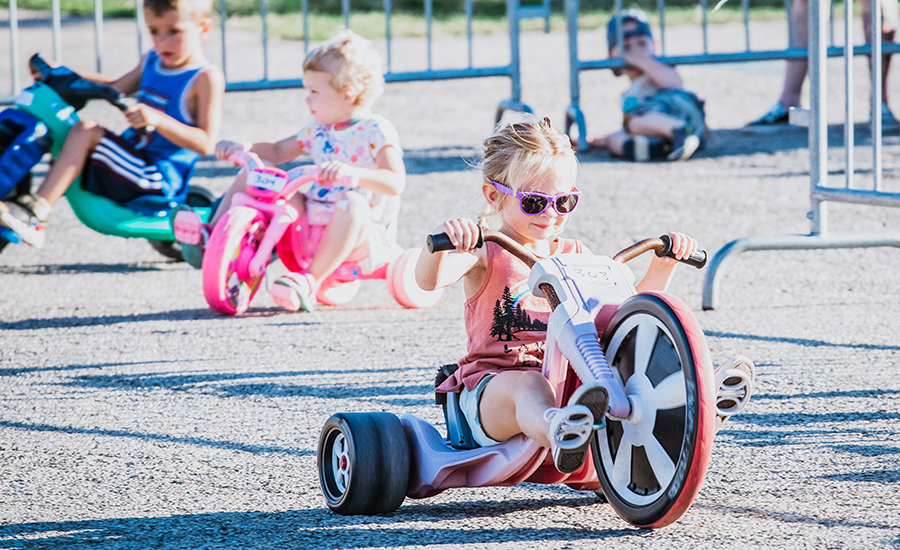 Big Wheels Race
Saturday July 20 2024 – Peterson Park
Hosted by City of McHenry Parks and Recreation Department
NEW LOCATION! Let the races begin! Children (ages 3-5) ride their all-plastic big wheels to compete for 1st, 2nd and 3rd place trophies. All children receive a participation ribbon. $5/child (registration accepted day of event)
We can't wait to see you in 2024!